Welcome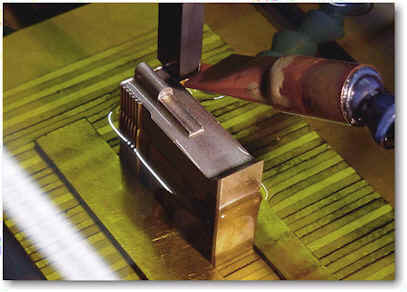 We are pleased to present you with what we hope is a brief and informative introduction to powdered metallurgy. Please leave us your thoughts as you pass through.
Our Mission

Metal Ceramics is committed to being a "best solution" provider. We have focused on producing high quality powdered metal solutions at competitive prices with outstanding quality and innovative services.

Products
Metal Ceramics produces a wide variety of powdered metal components on presses ranging from 2 tons to 330 tons and volumes from 1,000 to 12,000,000 in a 50,000 sq. ft facility. We also perform secondaries including but not limited to coining, drilling & tapping, broaching, plating, heat treating, steam treating and painting (note: some through qualified subcontractors).
Complete Tool & Die facility in house
All engineering and tooling done in house
All common metals (brass, iron, steel, and stainless steel)
Secondaries include coining, drilling, tapping
50 years of experience in powdered metals
Company Profile

Founded in 1951 as the John Skach Tool Co., Metal Ceramics has evolved into a full line services company providing the combined services of design, engineering, tooling, and production of powdered metal components for a broad range of industries. Metal Ceramics serves most manufacturing groups from automotive to consumer product to industrial. John Skach was one of the early innovators in the Midwest in powdered metal tooling, and received many awards for innovative parts including "Powdered Metal Part of the Year."


Although our focus is largely as an engineering company, we believe this does an extraordinary job preparing us to address the common parts we do from day to day. We pride ourselves on innovative, early product life cycle design ideas that focus on cost reduction and performance improvement.